Everyone loves a good candle, right? Especially now the weather is so horrid that all you really want to do is cuddle up with the boyfriend/kitten/good book & drink litres of hot chocolate. The obvious go to brand must be Yankee candles in the UK, which are, let's be honest, friggin expensive! Hence why I was absolutely exhilarated when I got contacted by Scentsy - a candle company which sells (among other products) wickless candles manufactured in Idaho, USA. Plus, Scentsy isn't your traditional retailer - they sell products through hosting a party where you & your family & friends can try all the products - how fun does this sound?!
Scentsy sells quite a wide range of products from personal fragrance to home fragrances. This means initially they concentrate on the candle business - from warmers to wickless candles & room sprays, and secondly they also sell a line called Layers which includes perfumes, body lotions and that sort of products. I was sent a few wickless candles to test out & I have to tell you, they are absolutely amazing! Wickless candles (for those Yankee people - this pretty much means tarts!) are apparently much safer & better quality than actual burning candles - as they can hold more oil (aka release stronger fragrance) & don't produce smoke, soot or lead. You can choose from a massive range of scents - I've tried quite a few already (the little flowers you can see below are testers) and I honestly can't choose one I would love more than the others. Some of them smell like Christmas, some of them like fresh linen, some like roses...there are over 80 scents altogether, so guess you can't really blame me for not being able to pick one, aha! The scent is really strong, I would say probably stronger than you get with Yankee candles, and you only need to burn it for a few minutes to have it developed throughout your whole flat! The actual products come in a form of Scentsy bars (that's the larger bar with little break-off portions). You use them just like you'd use a tart - Scentsy sells their own oil burners (warmers), which are really pretty, but obviously you can use just the one you've got at home. I personally have got one in each room, so I can burn different fragrances in each at the same time - a stronger fresher one for the living room & a soothing relaxing one for the bedroom.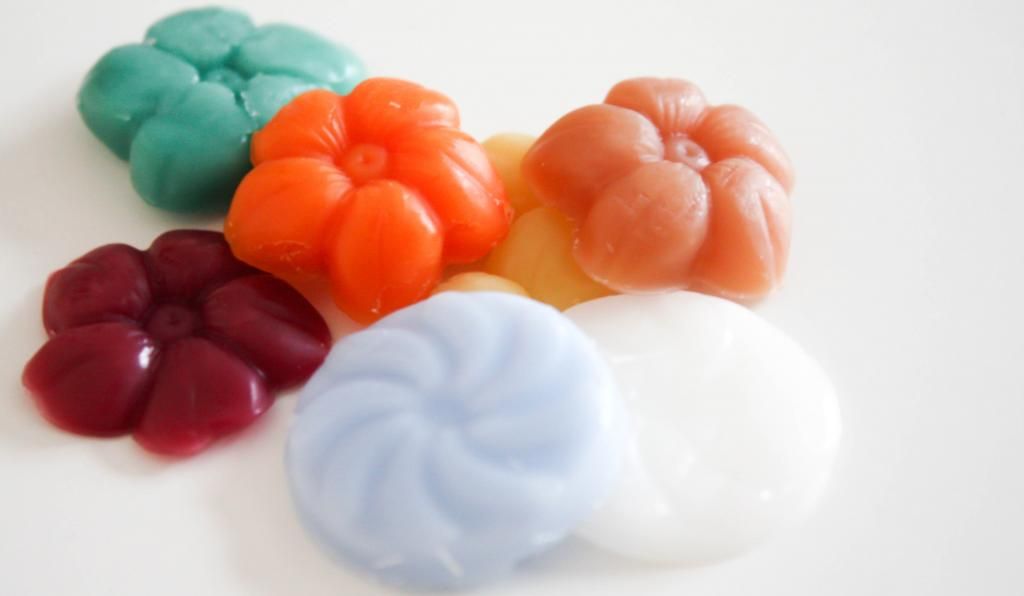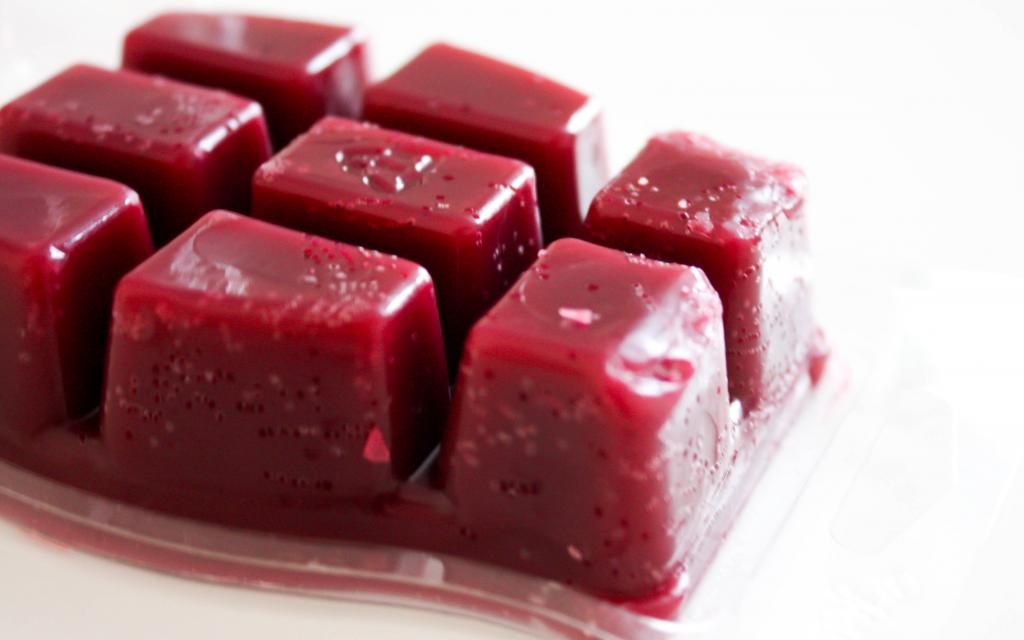 Now, I've already mentioned that Scentsy isn't your average retailer - they sell through a network of consultants and parties. I think that's a brilliant idea, a little bit like Avon or Oriflame in the beauty industry, but all about candles! Once you are assigned a consultant, you can pick a type of party which is the most suitable for your needs - you can have an actual get together with your friends in your house and a Scentsy lady brings over samples for you to sniff & try or you can be sent a basket full of samples which you can keep for a certain period of time, share it with your friends & family, and then decide what you actually want to buy! Pretty innovative for candle industry, don't you think? Read more on Scentsy here!
What's your favourite candle scent at the moment?